Stay refreshed and healthy with our organic cold tea for the summer!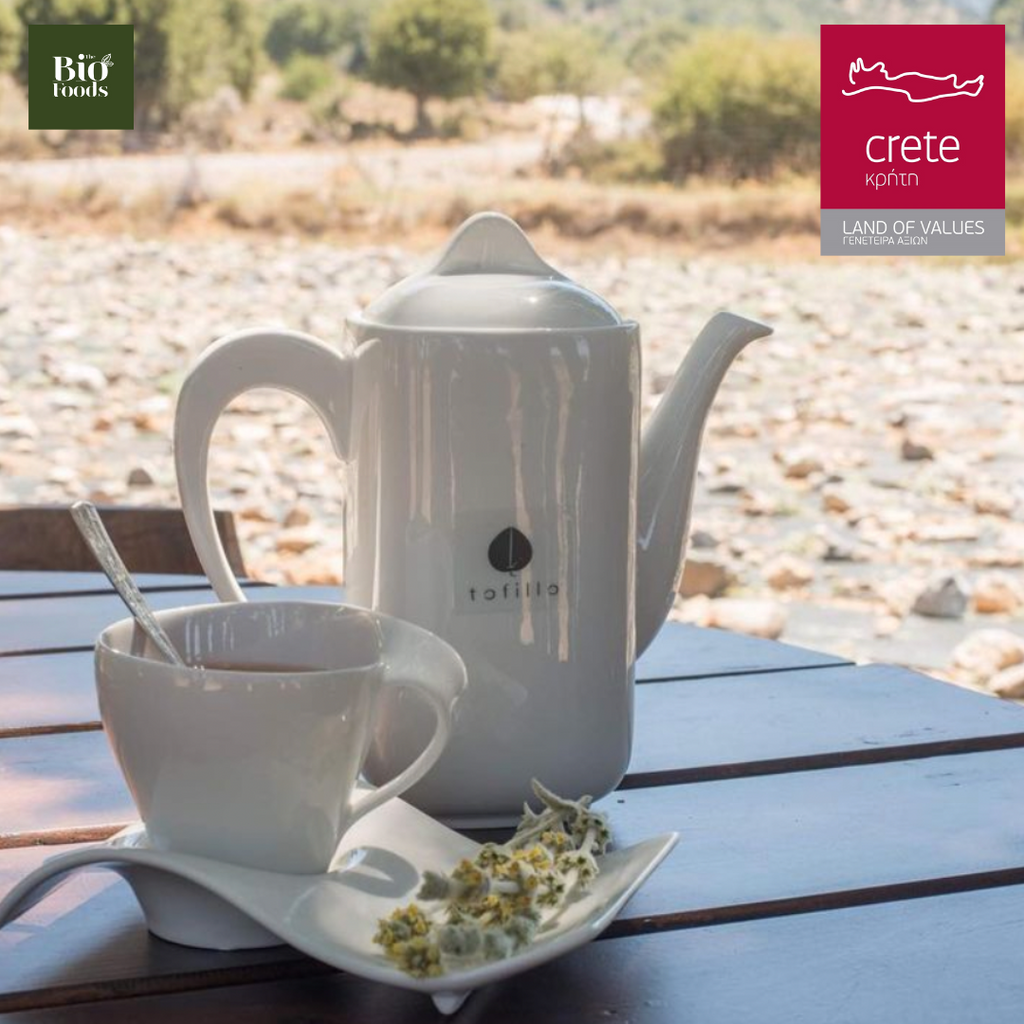 With temperatures rising and summer approaching, we're all looking for refreshing ways to beat the heat and pamper our bodies. That's why we're excited to introduce our certified organic herbal tea from Crete, Greece - a delicious and healthy choice for those hot summer days.
Why cold tea?
When it comes to keeping cool and hydrated, cold tea is the ultimate drink. Not only does it provide a refreshing and long-lasting experience, but it also has numerous health benefits. What sets our organic cold tea apart is its caffeine-free composition, which allows you to enjoy it at any time of the day without disturbing your sleep or adding unnecessary stimulants.
Health benefits of our organic cold tea:
Natural Hydration: On hot summer days it's important to keep your gut hydrated and our cold tea is a great way to replenish fluids. Packed with pure, organic ingredients, it will quench your thirst while offering a delicious and refreshing taste.
Antioxidant Powerhouse: Our herbal tea is rich in antioxidants that fight free radicals in the body. These powerful compounds protect your cells from oxidative stress, promote general well-being and support a healthy immune system.
Digestive Aid: Cold tea can soothe and aid digestion, making it an ideal choice after a meal or during periods of gas or discomfort. With its gentle herbal blend, our organic cold tea offers a natural solution to promote a happy and balanced digestive system.
Calming and Relaxing: The unique combination of herbs in our cold tea blend can promote a sense of calm and relaxation. Take a moment for yourself, enjoy a chilled cup and let the stress of the day melt away.
How to prepare cold tea:
Place two teaspoons of our tea in a sealable container. Add 200 ml of hot water at a temperature of 90°C. Wait 10 minutes and remove the herbs. At the end we add our tea to a glass full of ice and enjoy it neat or with some honey! Garnish with a slice of lemon/orange.
At The Bio Foods, we strive to bring you the finest organic teas that contribute to your well-being. Choose from 4 different flavors of our award-winning, certified organic and natural herbal tea:
Malotira Greek mountain tea

Lemon Verbena tea

Diktamos tea

Sage tea