Honey Cake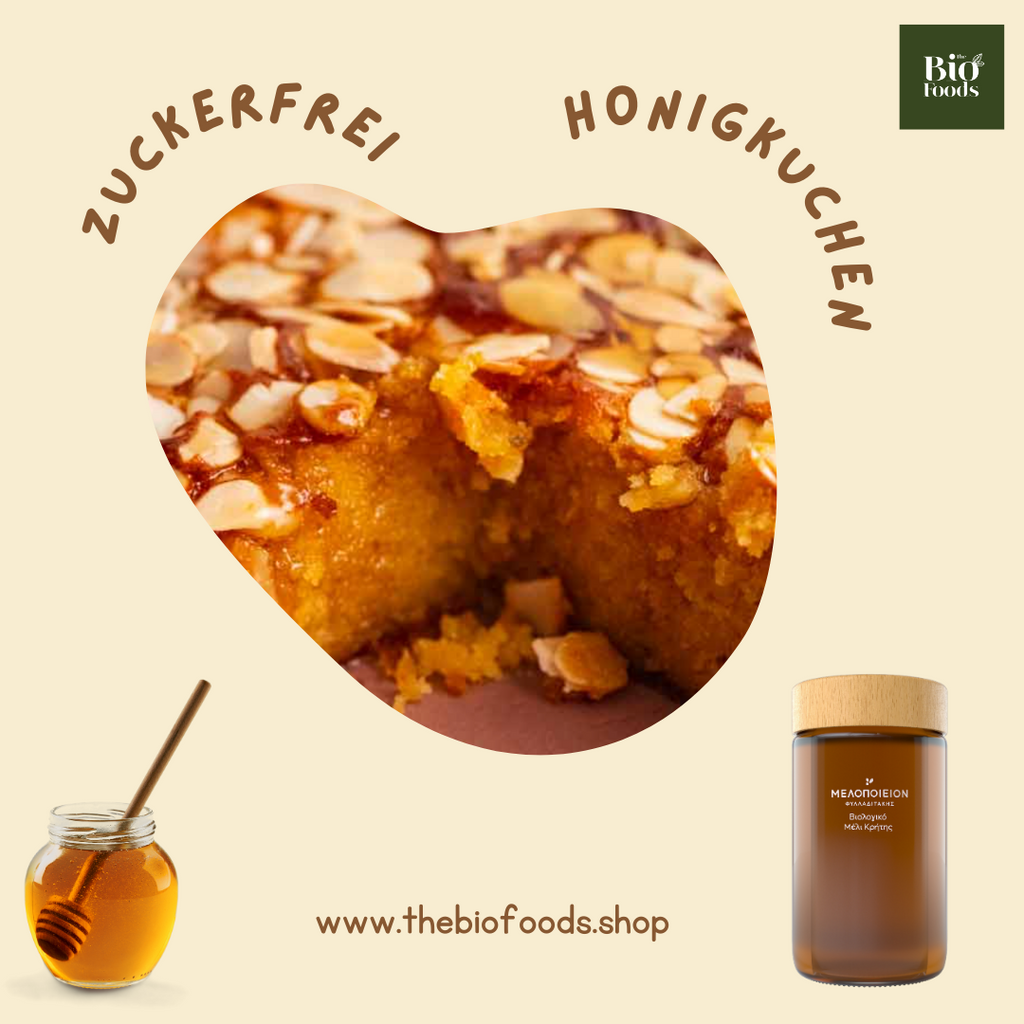 Ingredients:

1 cup wheat flour / gluten free option also possible
1 1/2 teaspoons baking soda
1/2 teaspoon table salt (kosher salt)
225 g (1 cup) unsalted butter, at room temperature
2/3 cup honey
4 large eggs, at room temperature
3 tablespoons milk, preferably whole milk, slightly warmed
1 tablespoon grated orange zest
1/3 cup slivered almonds

For the glaze / syrup:
2/3 cup honey
1/4 cup water
3/4 teaspoon lemon juice

POSSIBLE TOPPING OPTIONS FOR SERVING
Vanilla ice cream, whipped cream, tea or coffee
Preheat your oven to 175°C. Grease and flour a 23cm round baking pan.

In a medium-sized bowl, mix together the flour, baking powder, and salt. Put aside.

In a large bowl, cream together the softened butter and honey. Add the eggs one at a time and mix well. Add the milk and grated orange zest and stir until the batter is almost completely smooth.

Gradually add the dry ingredients to the wet ingredients and mix gently until just combined. Fold in the chopped almonds.

Pour the batter into the prepared baking pan and smooth out with a spatula. Bake for about 35-40 minutes.

Take the cake out of the oven and let it cool in the pan for 10 minutes. Then turn out onto a wire rack and let cool completely.

Prepare the syrup. Slowly boil the honey and water in a saucepan over medium-high heat for 5 minutes. Add the lemon juice and cook for another 2 minutes. Remove from heat, let cool for 10 minutes, then pour over top of cake.

Slice the honey cake with almonds and serve!

This recipe yields a moist and flavorful honey cake with the added bite of the almonds and a touch of citrus thanks to the orange zest. It is perfect for any occasion or as a sweet treat with a cup of mountain tea or coffee.
Happy baking!
Organic Greek HONEY